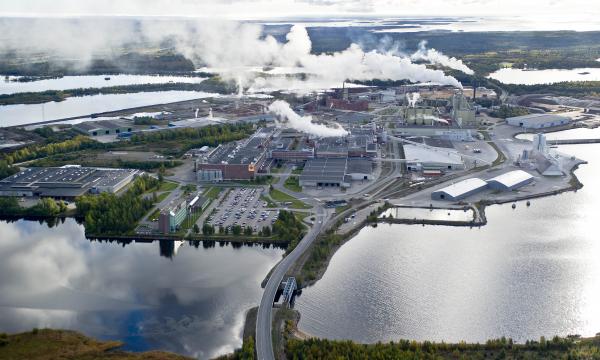 Sea lapland – Industry
The industrial complex of Kemi-Tornio is unique throughout Finland and exports about 8% of Finland's total exports, and Sea Lapland's gross domestic product is about 2/3 of Lapland's gross domestic product.
The industry consists of steel, metal, wood processing, and engineering.
The largest industrial companies include Outokumpu Oy, Stora Enso, Metsä Group and Havator. The employment impact of the industry is about 5,300 work years and its net sales in 2015 were about EUR 4.72 billion. The value of industrial production in the region grew by over 5% in 2015
Sea Lapland Tourism
The tourism in Sea Lapland is growing. The total tourism income was about 63 million euro in the year 2014.
Icebreaker Sampo and Kemi snow castle are popular among the tourists. Kemi Tourism Oy has invested significantly in the development of tourism services.
Visit Sea Lapland Oy has a key role in the development of the tourist service network.
More accommodation, restaurant, and program services are needed in the area to respond to the strongly increased demand for tourism from foreign tourists. The investment in the area of the Meri-Lapland area is about EUR 30 million
Sea Lapland investments
In Sea Lapland, we do lots of investments. Some big investments are Kaidin Biodiesel institute in Kemi, LNG-liquid gas terminal in Tornio. Windmills in Simo and Kemi.
The total investment amounts to about 1,5 milliard euro. The impact of employment in the Kaidin project is about 4000 persons in the construction phase and 150 jobs to the institute.
School and education
The area has a versatile range of educational opportunities.The functions of Kemi-Tornio University of Applied Sciences and Rovaniemi University of Applied Sciences merged on 1 January 2014 to form Lapland University of Applied Sciences. Business and culture, with administrative headquarters in Tornio. Industry and natural resources, with administrative headquarters in Kemi.
Business services in Sea Lapland
More information about the Sea Lapland municipalities and the business service here, you find in the links below:
Tornio
Kemi
Kemi city, business development office
Keminmaa
Keminmaa municipality business services
Simo
Simo municipality business services
Tervola municipality business services
Haparanda